The goal of the project, entitled 'WANEco', was to link regional FPS Economy offices with the headquarters in Brussels via a WAN network. To establish this network, Belnet used capacity on existing connections.
Synergies with other public services
At some FPS Economy locations connections were already present between the building and the closest Point of Presence on the Belnet network. As a result, the FPS Economy could use existing FPS Finance lines at four locations. Collaborations were also created via a few Points of Presence on the FedMAN network. That network connects federal public services to each other and to the internet. Thanks to these synergies, the FPS Economy could economise.
Faster surfing at a lower price
Where synergies were not possible, Belnet opted for rented lines. For the remaining locations, Belnet looked for the most favourable market solution.
The new WAN network enables the FPS Economy to offer its end users faster surfing speeds. The bandwidth available to employees has increased tenfold on average.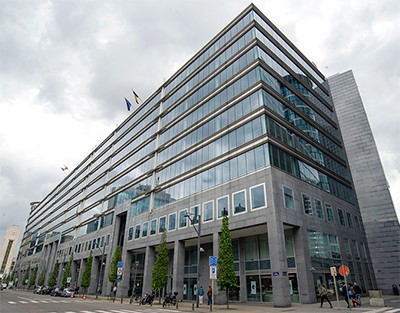 New WAN network for almost 2000 users
In just over a year, Belnet connected 14 geographically scattered FPS Economy sites and migrated 1878 end users to the new WAN. The WANEco project is the product of close collaboration between the FPS Economy, Belnet and various partners.