Erik De Neve

,

Project Leader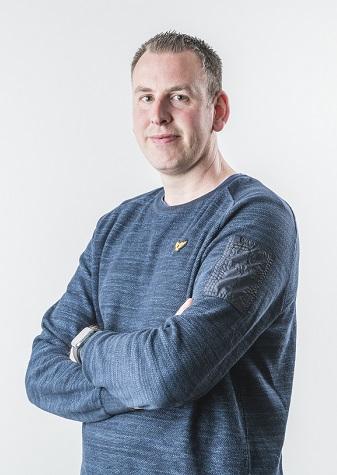 "Working for a public service like Belnet offers a certain level of stability. Moreover I can combine my job with my private life."
Tell us about your job…
"As a project leader my job is to oversee new technical projects at Belnet. This includes projects for customers as well as internal projects. I develop new services, am in charge of the maintenance and respond to customers' questions about these services."
What was your career path before joining Belnet?
"After training as an industrial engineer I obtained an additional degree in civil engineering. I majored in ICT in both programmes. After my studies I worked as a technical consultant in the private sector for two years. In 2010 I went to work for Belnet."
Working for Belnet.... Is it an advantage, in your opinion?
"Most certainly. I already was familiar with Belnet because of my technical education but also because a friend of mine already worked here. Obviously I asked him about Belnet, about working there, about the atmosphere. He confirmed my idea that Belnet was a good employer. Moreover, working for a public service like Belnet also offers you a certain level of stability. An additional advantage is that I can combine my work with my private life, thanks to the flexible working hours among others."
What do you value most about your job?
"I like my role a lot. I have the chance to work on long-term projects and think along proactively when developing new services. This gives me a lot of job satisfaction. I also knew that Belnet had a state-of-the-art network and that you can always use the newest technology here. This is a perfect opportunity for constant further training."
What do you think about the collaboration with your colleagues?
"You get to know everyone very quickly because Belnet is such a small organisation. The result is a pleasant and informal atmosphere. I can say what I want within our team, you do not have to worry about sharing your ideas and opinion. The collaboration with the other teams is also very efficient."
Can you tell us of which project you are particularly proud?
"I was given the chance to start up a project from scratch for the internal monitoring of Belnet's services. This enables us to test and monitor our services proactively. We no longer have to wait for the customer to report a problem. The project is valuable for the internal operations but also improves our service to our external customers."