Belnet is constantly looking for new talent. We even managed to expand our team during the coronavirus crisis too. Dirk, William and Freya tell us what it was like applying for a job in times of coronavirus and how they experienced their first weeks and months at Belnet.
What job do you do at Belnet?
Dirk: "I recently started as a product manager. My job is highly varied, ranging from developing new services, determining pricing, developing business cases to the management of the entire product lifecycle. The needs of our customers are at the heart of this whole process."
William: "I've joined the ITSM team within Belnet as IT Process Manager. Among other things, I ensure the continuity of our service processes. Interaction with clients is also very important in my job."
Freya: "I recently joined the HR team, where I'm responsible for internal communication, such as the newsletter, the intranet and the communication plan. I'm also responsible for training. So variety is the name of the game!"
Why did you apply to Belnet? What appealed to you about the role?
Dirk: "I'd known Belnet for a long time through my previous job at a telecoms producer. During my search for a new challenge, I contacted some Belnet employees to gauge the organisational culture. It soon became clear to me: that's where I want to work! I already had some experience as a product manager and understood that the position at Belnet would be a nice challenge. The combination of these factors made me go for it 100%."
Dirk Osstyn - Product Manager
William: "I have about 10 years of experience in the telecoms sector and used to be self-employed. I was missing challenges and opportunities, so I wanted to return to work as an employee. The vacancy at Belnet immediately appealed to me."
Freya: "I wanted to work somewhere in-house after my training in Multilingual Business Communication anyway. That's how you can really grow with a company. I was also looking for more of a service organisation than a purely commercial company. Belnet fitted right into that picture. As regards the role, the internal communication aspect appealed to me in particular. Inspiring people and connecting them with each other and the organisation is an assignment I find very interesting."
How did the application process go? What was it like to apply for a job during the coronavirus crisis?
Dirk: "I was lucky to be able to have an interview at the Belnet office, just before the coronavirus crisis struck. The first impression is important, for employees too. With Belnet, it was just right straight away: the pleasant reception and the open interview confirmed the image I had beforehand. The next steps were somewhat delayed. The coronavirus measures had a major impact on the Selor procedures. The Belnet HR team moved heaven and earth to find a solution, and eventually the test at Selor was replaced by a paper preparation and an online conversation."
William: "I was able to take the Selor tests just before the lockdown. The first step was a generic screening. This was followed by a more practical test consisting of several parts: a written test that gauged my ITSM knowledge, followed by an interview with the HR Manager, my co-ordinator and a colleague from the ITSM team. Then a situational assessment test on the PC. I got the results in late March. Because of the coronavirus measures, the administrative procedures were delayed afterwards."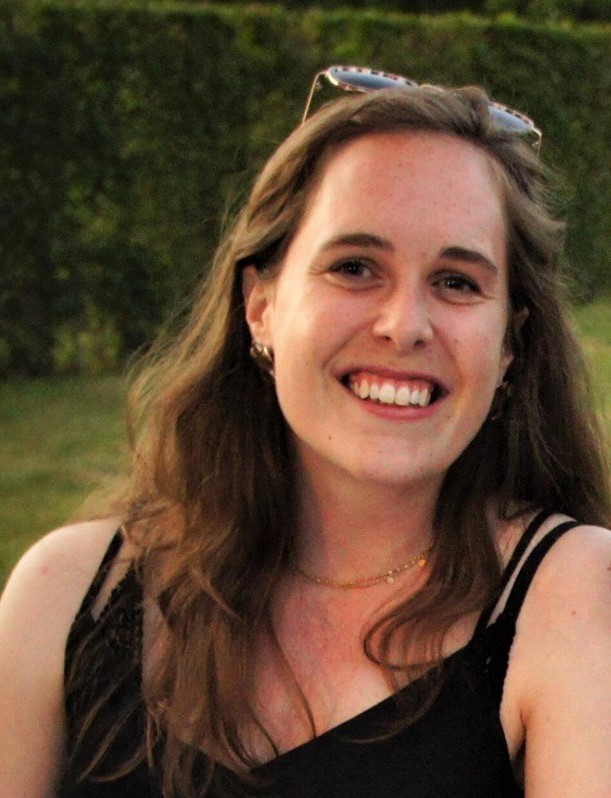 Freya Goeminne - HR & Internal Communication
Freya: "My application took place during the first peak of the coronavirus crisis. Since working from home was the norm, the job interview took place via video call. Applying online has its advantages and disadvantages. I was sorry I couldn't soak up the atmosphere to get a first impression of the corporate culture. On the other hand, I felt more self-assured by being able to apply for a job in my familiar environment. After the interview, I was given a case study. That allowed me to deliver something practical and show how I would do things. Soon after, I got the good news that I'd got the job!"
How was your first day at work?
Dirk: "I was welcomed by a colleague from the HR unit and my co-ordinator. There was hardly anyone else in the office. Nevertheless, I immediately had the impression that I was very welcome: everything was set up on short notice so that I could work from home from day 2. I also received the practical information I needed and an introduction to my new job."
William: "I received clear guidelines in advance: keep your distance, wear a face mask, come by car, and so on. It was quite unusual starting a new job in circumstances like that.
I got a tour but the offices were empty, very strange! Besides that, I didn't know exactly when I'd be able to meet my colleagues. It was quite unusual starting a new job in circumstances like that. I got a tour but the offices were empty, very strange! Besides that, I didn't know exactly when I'd be able to meet my colleagues."
Freya: "I started on 3 August, and was allowed to come to the office that day too. During the first few hours I was helped by a colleague to get all the ICT sorted out. I was then welcomed by my co-ordinator, who introduced me to the world of HR and clarified my specific duties. The welcome was very smooth and well arranged."
"Despite the unusual circumstances, we immediately felt welcome."

Dirk, Freya and William
And the introduction to your new colleagues?
Dirk: "If I can sum it up in one sentence: I immediately felt welcome. My image of the organisational culture was confirmed right away: Belnet is one big family in which you, as a "newcomer", immediately join. Your voice is heard, your opinion is important and colleagues regard your past experience as enrichment."
William: "The introduction to my colleagues was mainly by videoconference. In my team, we usually hold a team meeting on Monday, so I was lucky from day one to be able to put a face to the names of my colleagues."
Freya: "Through video call, I have very regular contact with my direct colleagues or other teams, so I get to know them better from a distance. Hopefully, we'll all be able to meet each other "for real" soon!
How did you find your first weeks/months at Belnet?
Dirk: "Very pleasant! I secretly asked myself the question: Why didn't I apply here before? I'm already looking forward to the time when we can all work in the office again. Video calls are a good addition and, without technology, we wouldn't have been able to start at Belnet, but nothing replaces personal contact and human warmth!"
William: "Due to the unusual circumstances, the first weeks were quite difficult. The first few days, I read a lot to get used to my new job. I was lucky that my co-ordinator was very available: during that first week, we consulted daily. He had also scheduled online meetings with all my colleagues so that everyone could explain their position within the team to me."
Freya: "Many colleagues spontaneously welcome me at our first contact and are very helpful and friendly. All that means I'm beginning to feel at home! I also think the information sessions organised by each department are a real plus. I appreciate very much that my teammates are always ready to support me when needed too!"
Do you have any other nice anecdotes?
Dirk: "The fact that you get to know a lot of people remotely sometimes led to some funny situations when I met the colleagues involved 'in real life' at the office. At one point, a colleague from Accounting came by to greet me. Unfortunately, I had to answer that I didn't recognise her immediately. I'd had several video calls with her, but never met her in a Belnet environment before..."
Did you find this news interesting?