This March, it will be 1 year since we launched our Belnet Cloud Connect - MS Azure service. A service that has already been adopted by five organizations in our community.
Whether you are a research, teaching or administrative organization, this service provides access to Microsoft Azure via a dedicated, private and secure connection. In short, an ideal solution to allow your organization to take full advantage of the Azure platform and to outsource, for example, Sharepoint, a MySQL database, the LDAP server or your intranet. 
A low price, a secure private connection and guaranteed support:
Belnet Cloud Connect (MS Azure) is provided at a low price. On the one hand, thanks to GÉANT (the pan-European research network), Belnet allows you to benefit from preferential rates via a framework agreement. On the other hand, being connected to the Belnet network, you do not have to invest in an additional connection. 
Thanks to Belnet, your data does not pass through the commercial internet. In addition, this service is redundant as standard with dynamic routing via two different paths for redundancy.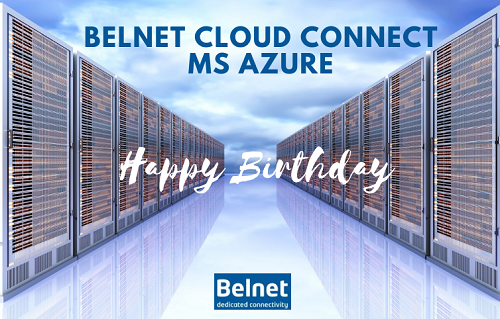 Finally, if you opt for Belnet Cloud Connect - MS Azure, Belnet provides you with its expertise and personalized advice. Our team is ready to answer all your questions.