Your opinion and your satisfaction are essential in order to best meet the needs of our community.
Thank you to the respondents for taking the time to participate!
The results of the 2018 satisfaction survey show a favorable or very favorable opinion regarding Belnet in general and our services in particular. 
The neutrality and reliability of Belnet are also emphasized by our community. Many of you also recommend us and we thank you for it.
Efforts remain to be made on the side of the notoriety of some services or the Belnet portal.
In the future we want to diversify our sources of information about your satisfaction. Surveys, of course, give an overall idea of your satisfaction, but we intend to explore other direct, indirect, and interactive tracks on an ongoing basis. We will keep you informed.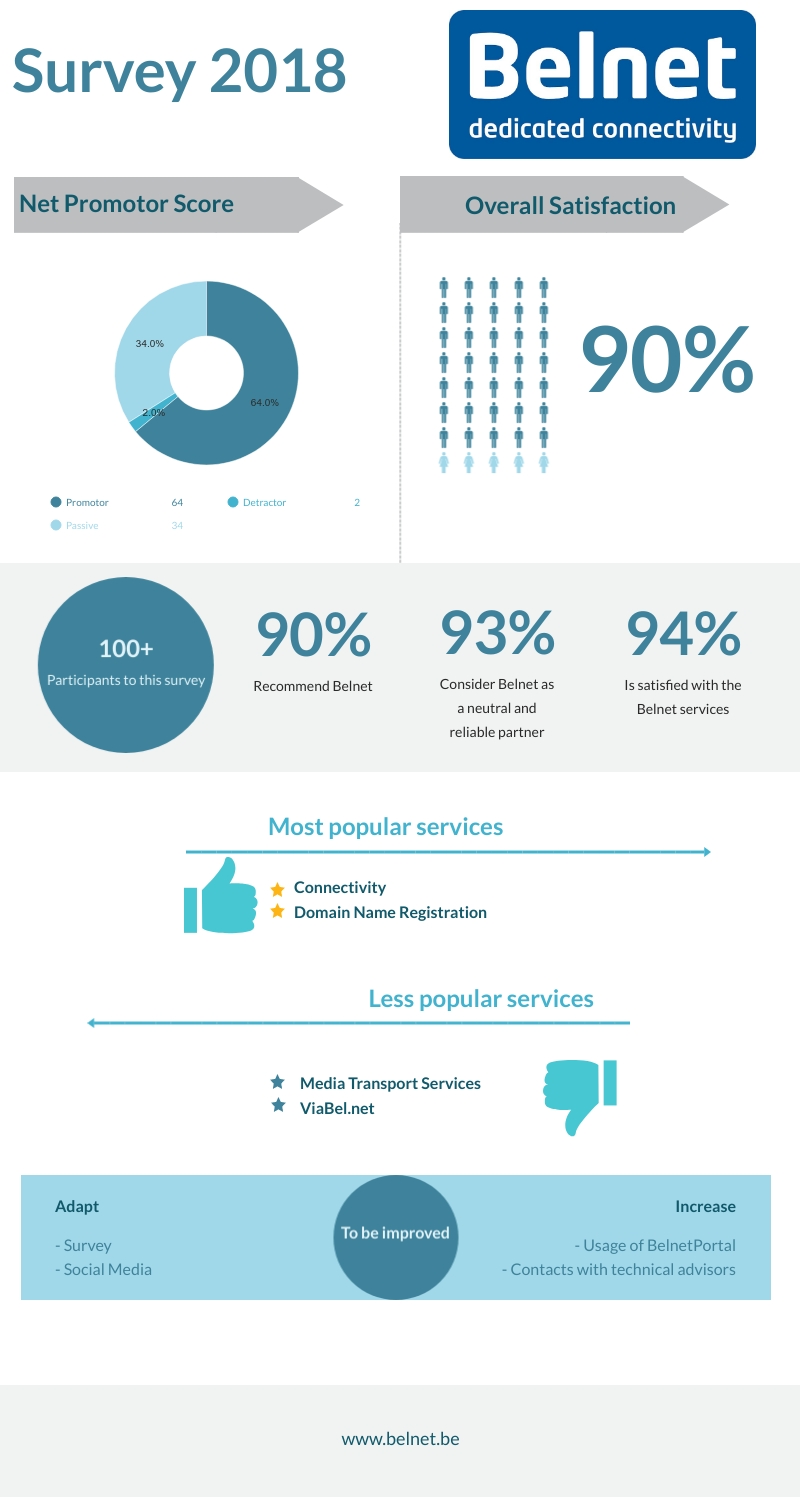 Did you find this news interesting?