Lisa Van Loo

,

Intern at the Belnet Networks team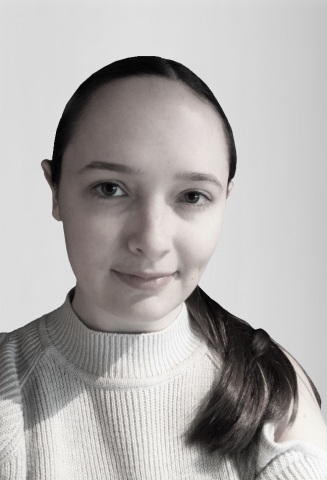 "The IT sector is enormously fascinating, with so many different specialisations. 'A lifetime of learning' is by no means an exaggeration!"
Lisa Van Loo joined the Belnet Networks team as an intern from mid-February. Not only does she put her enthusiasm and background from her Electronics-ICT education at Thomas More to good use, Lisa also provides a female presence in our mainly male technical teams. We asked her about her first impressions of Belnet and the origins of her interest in the IT sector.
Why did you choose Belnet for your internship placement?
"I had a good feeling at the initial interviews: the communication was smooth, the internship offered was interesting and I have a good connection to Brussels North. What more might you want from an internship? If the rest of my internship goes as well, I would definitely recommend Belnet as an internship. Not only was I well received, but as a student you also learn about networking in a way you haven't before and that's bound to be an exciting experience."
How was the introduction from your internship supervisor and your team?
"My introduction went smoothly. Due to coronavirus, unfortunately I've only met a few people from the Networks Team 'in real life'. The colleagues are friendly and available. If I have any questions, everyone does their best to help me further."
How did you feel on your first day at Belnet?
"I was quite nervous because I didn't really know what to expect, but that feeling was gone by the afternoon and replaced by a lot of motivation to gain new experiences."
Was the interest in IT instilled in you at an early age?
"Not at all! As a teenager, I had absolutely no interest in IT, nor was there anyone around me who worked in the industry. I never wondered how my computer worked or how it was possible for me to surf the Internet. At secondary school, I was following a 'social' pathway and continued studying that afterwards. However, that direction turned out not to be for me, so I looked for something new at an open day at UCLL. IT looked interesting, not only in terms of content, but its future-oriented nature appealed to me too. I thought: "Why not?", and a whole new world opened up to me that year! The sector is enormously fascinating, with so many different specialisations: there is no one person who knows everything. 'A lifetime of learning' is by no means an exaggeration!"
Do you have a message for young women who are hesitant to go into IT?
"Don't be put off because you don't know anything about programming or networking yet – you're certainly not alone. It took me a while to grasp the basic concepts. But once you've got that foundation, it gets easier, as those same concepts always return. The sector is huge, so it may take some time to find your niche. In the meantime, nothing you're learning is lost, because everything is connected. IT professionals aren't just introverts and nerds – that cliché is really outdated. Just be yourself!"