Karen Vets

,

HR Coordinator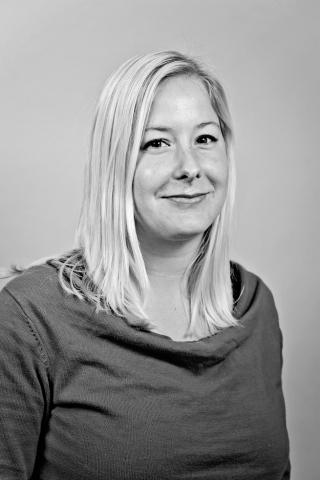 "The fact that I have helped to build up the HR policy from scratch was a real challenge for me."
Tell us about your job...
"My tasks as coordinator for the Human Resources department and the receptionists are many and varied. Naturally, an important part of this is recruiting new employees for Belnet. This is done based on a staffing plan that I draw up annually together with the management. Given that Belnet is a federal government organisation, we work closely with Selor.
In addition, our department is also responsible for organising employee training courses, elaborating the labour regulations and internal policies, following up on labour legislation, managing various HR tools, HR administration, and more."
Why did you chose to work for Belnet?
"I've been working for Belnet for about a decade now, and back then, I was the first HR employee to be employed on a permanent basis. The fact that I have helped to build up the HR policy from scratch was a real challenge for me. Plus, the organisation's personal and small-scale aspect was a big factor."
What do you appreciate most about your job?
"The variation in my tasks is a big plus. In larger organisations, you're often responsible for just one aspect, like recruitment, for instance. But at Belnet, I have the opportunity to try out all the aspects of HR policy, from recruitment and selection, to labour regulations, training, administration, HR planning, and more.
Plus, it's always nice to work in a small team because we all know each other. I personally feel that this is much more enjoyable then working in a large organisation. I also feel like you have more of a say in things in this kind of situation."
What is the cooperation in your team like?
"I'm very satisfied with the cooperation in my team; our open communication policy is definitely a big part of this!"
Do you think you have enough opportunities at Belnet?
"Even though Belnet is a small organisation and consists exclusively of contractual employees, there are still a lot of opportunities. Belnet's growth has also resulted in the HR team's growth. Last year, I was given the opportunity to become the HR unit's coordinator, a challenge that I enthusiastically accepted."
What was the greatest challenge in your job up to now?
"When I first started at Belnet, the HR unit was still in its infancy. I got the chance to help build the department and successfully complete several large projects, like developing the labour regulations and setting up the time management system. This ensured that I was able to take a lot of initiative and make a lot of proposals. Plus, there are always new projects in the pipelines."