Julien Denis

,

ICT System Manager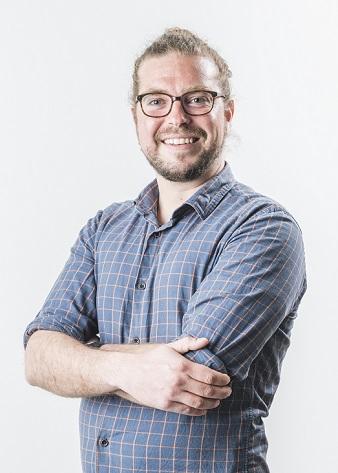 "Despite the health crisis and teleworking, I really enjoy the atmosphere at Belnet. In the ICT team, I feel that I am listened to and that everyone can express themselves freely."
Having joined the ICT & Logistics team in November 2020, Julien Denis sees himself as a generalist who likes to be involved in everything. Our new ICT Systems Manager is involved in CRM management, and also works on the management of antivirus solutions, as IT security is one of his favourite areas.
Could you describe your work in the ICT team in a few lines?
"One of my colleagues is retiring soon and we are working together to ensure the smooth transition of his duties. But mainly, managing the CRM is my most important task. Having a rather technical profile means that I can diversify my work and have more abstract interactions with colleagues from other departments.
I also manage the antivirus solution with a more experienced colleague. Other security-related tasks are also part of my daily work."
How did you end up at Belnet? Did you know Belnet previously?
"I came across Belnet when I first started working. At the time, I was working for the Haute École Paul-Henri Spaak and we were invited to Belnet for a training course on how to implement eduroam in our school. I had also taken another training course at Belnet on IPv6.
In October 2020, I saw a job opening at Belnet on the Selor website and decided to apply."
Could you tell us about your career and studies?
"In 2011, I graduated from ESI with a Bachelor's degree in Computer Science and Systems - Networking and Telecommunications.
For my first job, I was employed by the Haute École Paul-Henri Spaak as a Network and Systems Administrator.
Later on, I worked for ATRIUM, a non-profit organisation that promotes businesses in Brussels, where I managed the databases.
I then decided to move into development by joining AETHIS, an SME in Louvain-La-Neuve that develops monitoring systems for the European Space Agency.
I later had the opportunity to get involved in a field I am passionate about, aviation. At Brussels Flight Simulators, I was involved in the construction, development and production of a Boeing 737 flight simulator."
What are your favourite areas?
"I consider myself a generalist; I like to do a bit of everything. My previous professional experiences have enabled me to discover many areas of computer science. However, I still have a favourite field which is IT security. I interact extensively with the Security team as well as with our CISO."
How did you settle in to Belnet despite this intense telecommuting period?
"On my first day at Belnet last November, I had the chance to meet my coordinator and a colleague in person. I thought it was important to have initial human interaction with the colleagues I was going to be working remotely with later.
Despite the somewhat unusual circumstances, I received a warm welcome from the ICT & Logistics team and from the other departments during the introduction sessions. This is the first time I have experienced 100% teleworking.
I adapted quite quickly because a large number of IT tasks can be done remotely. I can also count on my colleagues to help and guide me in the various tasks of the ICT & Logistics team."
What do you think are the main advantages of our company?
"I really enjoy the atmosphere at Belnet, despite the health crisis and teleworking. Within the ICT team, I feel that I am listened to and that everyone can express themselves freely.
The collaboration with other departments is also very rewarding. As for the structure of the company itself, I find that it encourages transversality and that is something I like."
What are your long-term ambitions?
"At the moment, I'm very happy with my position in the ICT team. I'm learning new things every day and I have the opportunity to take training courses to diversify my skills. Later, I would like to develop my expertise in security and networking."