Davina Leysen

,

Project Management Assistant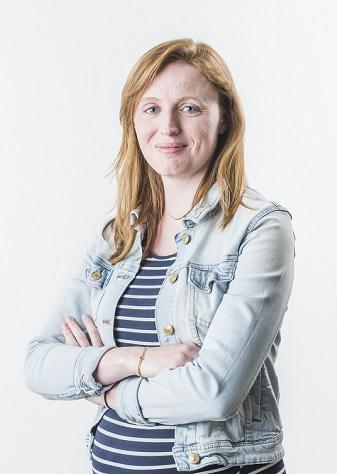 "I was fortunate to be at the start of the project management department. Three years later, both the department and the organization have grown enormously. I look forward to seeing Belnet evolve even further in the future and to make my contribution."
The Project Management Office (PMO) at Belnet ensures that large, transversal projects are steered in the right direction. That occurs following the principles of Prince2, a structured project management method. This involves a lot of follow up. Davina works as a Project Management Assistant and often takes up the role of Project Manager. Let's look at what her workday looks like.
8:30 a.m. – Arrival at the office
The train was not delayed, and my colleagues trickle in one by one.
9:00 a.m. – Preparation for meeting with Project team
This afternoon I will be meeting with the Project team regarding one of the projects that I currently manage. In preparation, I ask the purchasing department whether our order was delivered correctly. I also answer a few emails.
10:00 a.m. – Project Board
We have a Project Board meeting with management, the Program Manager and Project Managers (PMs), who introduced a topic, every week. This is important for a proper follow-up of all ongoing projects at Belnet. I write up a report of the meeting, which is quite extensive this week.
We start by discussing a new project at Belnet. Then two colleagues give an update about the progress of their project and present their PID (project initiation document) to be able to proceed to the next phase in their project. One project manager has applied for a change request: due to unforeseen circumstances, the budget needs to be increased. After consultation, the decision is made to have the project manager revise his business case with his stakeholders so that we can decide whether the project will remain profitable.
12:30 p.m. – Lunch
Together with a few colleagues, I eat lunch in the restaurant of FPS Finance, which is on the other side of the street.
1:30 p.m. – Round out the resource forecast
We ask all our colleagues to complete their personal timesheets for projects each month. Yesterday was the deadline for this and today I consolidate all the data. Our ICT Logistics team has developed a tool that enables me to do this quickly and easily.
Then I place these documents alongside the project resource forecast and mail the data to various project managers. If there is a problem, they can check with their stakeholders and, if necessary, adjust their resource forecast for the coming weeks. We always strive to have a resource forecast available for the coming three months.
3:00 p.m. – Coffee break
I take a short break and get some coffee.
3:15 p.m. – Project meeting
As part of a project, one of our customers has requested a capacity increase. Now that everything has been installed correctly by our supplier, we can execute this upgrade. I participate in a meeting to discuss our approach. We also work out the migration plan together with our Networks team, the Account Manager and the customer in question.
4:20 p.m. – Emails
A few project managers have sent me their highlight reports. This is a biweekly overview of the progress of their project. I go through these documents and, if necessary, report risks or problems to the Program Manager.
Before I leave, I quickly look at tomorrow's schedule. In the morning, I have a training session on using our new Self-Service Portal. One of my fellow Project Managers is responsible for the roll-out. This project will automate different processes and make them paperless.
4:50 p.m. – Go home
End of my workday.